Benmore Conulting, who we are and and what drives us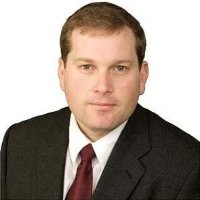 Benmore Consulting is owned and operated by Jon King. Jon is a professional Project and Program Manager who has delivered a broad spectrum of infrastructure and building projects. His experience covers electrified rail, commercial construction, educational, defence and mining related projects in Western Australia and New Zealand. He has provided advisory and project establishment consultation for government, technology, mining and government sectors.
Jon has, acted in Senior Program Manager and Project Manager positions for government developing longterm capital programs for infrastructure and and treasury funding submissions. He has assisted large and smaller organizations deliver a wide variety of projects.
His Masters in Project Management and postgraduate Facilities Management studies builds on his earlier qualifications in civil engineering. A qualified Project Management Professional (PMI) he is a strong leader capable of turning teams around to achieve project objectives.
Jon has significant dispute knowledge with experience of assessing contractor claims, programme assessment and progress reporting, project administration and superintendency. He has undertaken extensive forensic analysis on the road to settlement.
A Personal Note
Hi,
It may be cliché but regardless of whether we end up working together, I'm genuinely interested in the passions, lives and interests of clients, contractors and colleagues. This focus is somewhat molded by the view that whilst projects might be marvellous, technologically advanced or ground breaking they should all serve to improve some aspect of the human condition or experience. Hard money contracts can be delivered in good relationally based environments.
It is satisfying for all parties when a project completes or resolves well (even after some challenges). Whilst each project is unique they can all benefit from dedicated and experienced project leadership. My experience in private enterprise, public-multi-national corporate consultancy, industry and government means my service offering is adaptable and able to align with your organisational or business operating context.
I have a passion for assisting SMEs to develop simple and effective tools and practices to improve project management and am happy to work alongside smaller businesses on an as-required and ongoing basis to improving project skill sets. In the larger organisations I have the ability to assist managers and owners to not only deliver their projects but navigate what can be a myriad of internal and external requirements. I encourage the ongoing support and development of supplier groups and internal teams. Growing supplier skillsets through structured and 'fair' project engagements can really enhance the value chain. De-siloing and building strong internal team relationships can unlock opportunities and abate territorial and political roadblocks.
I have an extensive network of reliable, experienced professional associates in Project Management and other technical disciplines available to assist. All sub-contract or referral arrangements will be fully transparent between the parties and the principal.
I look forward to the opportunity to assist in developing, delivering or recovering your project.
Regards,
Jon King
MscProjMgnt(Curtin), GradCertFM(Curtin), MPMI(PMP)
Member of the Project Management Institute, PMI Qualification #948726
Member of the Australian Institute of Project Managers. AIPM #26015
Previous student member of the Institute of Quarrying New Zealand